Technology behind Crowd-Sense
In this post we discuss some of the individual elements in the technology stack that make up the Crowd-Sense platform. If you would like to see more about audience measurement for Digital Out of Home see here Audience Measurement
Collector
The heart of Crowd-Sense is the collector. A tiny low power device that has been developed to anonymously sense the proximity of mobile devices. The collector features an omni-directional antenna, accurate range of detection and runs on a state of the art microprocessor. It is available in a range of formats, including: standard; small format stamp; ethernet connected; USB dongle; long range antenna to satisfy different installation requirements. It will fit inside almost any digital frame, and requires only USB power and access to a Wi-Fi or wired network. In the event that connection credentials are known in advance the collector can be preconfigured to be plug and play, otherwise it is just the matter of completing a simple web form with the details.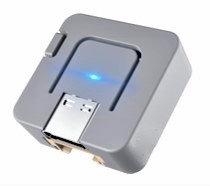 The collector works by gathering 802.11 probe requests that are sent out anonymously by nearly all mobile devices. These requests are sent in search of nearby wireless networks, making them accessible to the user. On average, devices send these requests about once a minute, even when the phone is in sleep mode with the screen off. Modern devices automatically send anonymous requests, while older devices may include their actual MAC address. To comply with privacy laws like GDPR, the collector only gathers anonymous requests and ignores any that contain a real MAC address, as these make up a negligible amount of the total requests.
The collector utilizes exclusive algorithms to eliminate duplicates from the burst of probe requests sent by mobile devices, resulting in a single request. It quickly establishes its own location upon startup and sends it back to Crowd-Sense. The collector alternates between listening for probe requests and securely transmitting them to Crowd-Sense's cloud-based platform. This process repeats every 5 minutes, allowing for quick access to data within just 10 minutes.
The collector is equipped with remote configurability and automatically receives firmware updates over the air, eliminating the need for any additional maintenance after installation.
Middleware
The Crowd-Sense middleware is hosted in the cloud and offers secure bidirectional communication for all installed collectors. Its capacity is dynamic, automatically adjusting to meet demand, and providing virtually limitless capability. The flexible queuing system provides a buffer during peak transactions and guarantees that data is always captured.
Data
Crowd-Sense provides cloud storage that is both highly available and massively scalable, ensuring that data is always accessible and can accommodate growth as needed. The data is also durable, with robust measures in place to prevent loss or corruption, ensuring that client information is always safe and secure.
Moreover, Crowd-Sense takes security to the next level by automatically encrypting all data, adding an extra layer of protection against unauthorized access. The security model employed by Crowd-Sense is flexible and powerful, allowing for customization to meet the specific needs of each client. This model also ensures that each data tenant has limited access to only their own data, providing privacy and protection for sensitive information.
Upon receipt, Crowd-Sense's system automatically processes, de-duplicates, and aggregates data to provide clients with almost real-time access to the information they need. This efficient processing system saves time allowing clients to make informed decisions quickly and confidently.
In addition to the fast and accurate data processing, Crowd-Sense also offers flexible reporting options. Clients can calibrate their reports to capture the audience they need, and adjust the capture area based on the size or view shed of their digital signage. This level of customization ensures that clients receive reports that are tailored to their specific needs, providing valuable insights and information that is relevant to their goals and objectives.
Crowd-Sense's reporting system offers a range of options to meet the diverse needs of clients. Reports can be delivered on demand, providing real-time access to the latest data and insights. Alternatively, clients can choose to receive reports on a scheduled basis, allowing them to keep track of key metrics and trends over time. Additionally, the reporting system can be alert-driven, sending notifications when specific conditions are met, providing clients with timely and actionable information.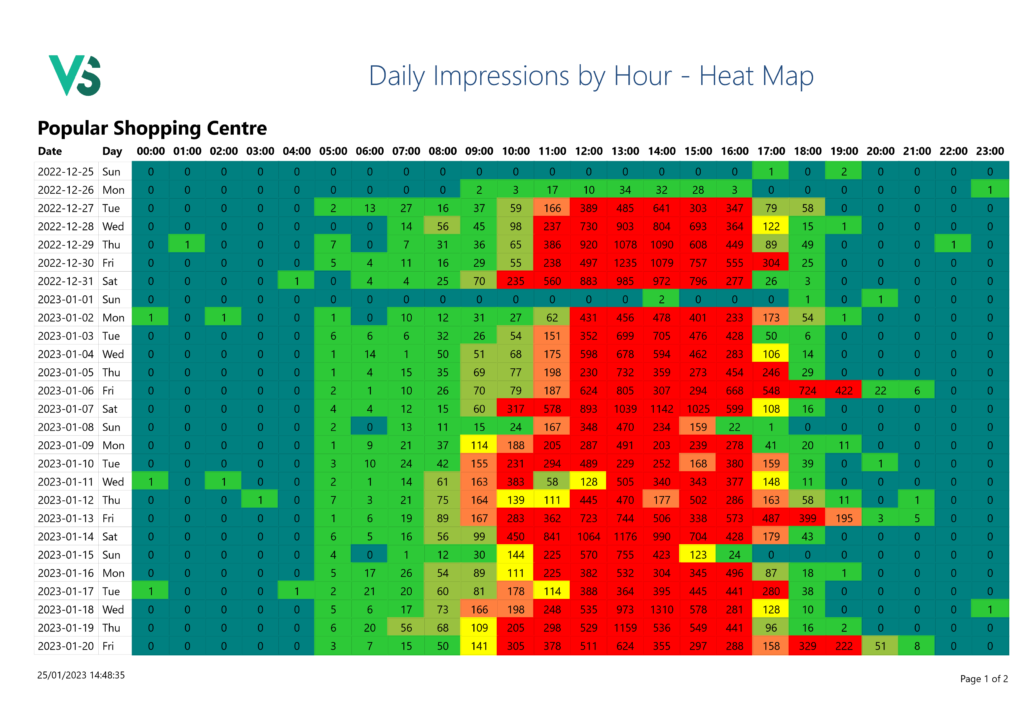 To support pricing models and exchange platforms, Crowd-Sense also offers data feeds. These feeds can use a variety of models, including rolling average, standard regression, and neural networks, providing clients with the flexibility to choose the model that best meets their needs. Whether clients need to make informed pricing decisions, or gain insights into market trends, Crowd-Sense's data feeds and reporting system provides the information they need.
In summary, Crowd-Sense's reporting system offers a flexible, comprehensive, and customizable solution for clients who need to stay informed and make data-driven decisions. Whether delivered on demand, on a schedule, or through alerts, clients can trust that they are receiving accurate, timely, and actionable information.